Among her many talents, my dear friend, Doreen was famous for her bread baking skills. Every week without fail, she would bake 6 beautiful loaves; sometimes from the wheat she ground herself. As they came out fresh from the oven, she would first, select the very best loaves to donate to our church for our Sacrament. (The Lord's Supper). It was her gift, and it was filled with gratitude and reverence for our Savior's atoning sacrifice.
Then, remaining loaves also became gifts. She strategically and thoughtfully selected people, families and sometimes even strangers to receive a loaf.
Throughout these past few months of COVID19 distancing, Doreen continued to bake and have others deliver her bread to people she felt prompted to serve. She kept a list of those who had received a loaf, and each week she would ask about families who were moving in or out of our neighborhood, someone who who might be struggling or who might need a little cheering up, or someone she wanted to thank. A few weeks ago, I was asked to deliver Doreen's loving gift to 5 homes, and as a thank you, she wanted us to have one!
This week, suddenly, Doreen passed away at her home of natural causes.  Mindful of how much it meant to her, her family arranged for the last loaf to be delivered to Doreen's selected recipient; a young couple who had just brought home their first baby. The perfect family to receive her last loaf.
As I have recalled the last time I saw Doreen and our last conversation, I am inspired once again by her consistent focus on others and her unwavering commitment to love and serve. Throughout this sheltering at home time, she reached out to others in any and every way she could. She sent messages, Facebook posts, thoughts and pictures. Just hours before her passing, Doreen posted this message: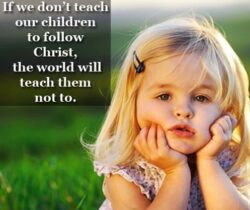 Perhaps, you too find meaning and significance in one's final words and actions. I only knew Doreen for a few short years, but am so very grateful for her life, her love and her example of goodness.